Two Facebook (FB) posts claim to give away 500 Philips LatteGo4300 coffee machines and ask netizens to join the raffle by giving their personal information and paying a participation fee of P110. The posts, that redirect to a survey link, are fake.  
Cursory search shows there is no such promo by Philips and neither its official social media channels nor website indicates any raffle. VERA Files Fact Check has reached out to Philips for comment, but has yet to hear back from them.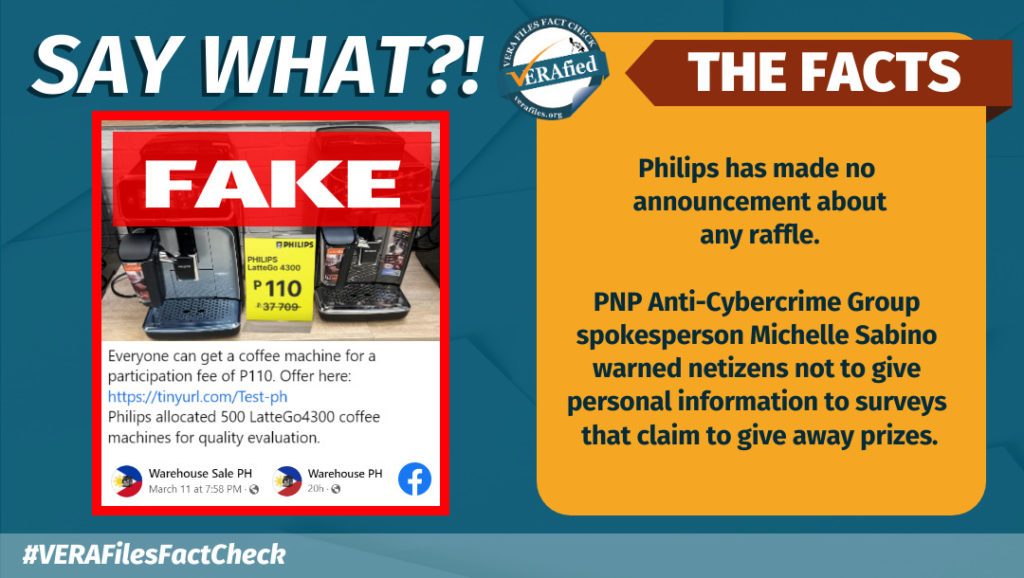 "Be cautious of social media posts offering prizes in exchange for personal information through surveys,"  Police Lieutenant Michelle Sabino, PNP Anti-Cybercrime Group (ACG) spokesperson, told VERA Files Fact Check via Viber. 
"These surveys may be a ploy to gather personal information, which can subsequently lead to falling victim to new modus operandi of scammers. We advise the public not to believe such posts and to be vigilant in protecting their personal information," Sabino added. 
The bogus link (gittix.org) asks netizens to answer a three-question survey about preference of having milk in coffee, frequency of drinking coffee, and interest in using a Philips coffee machine.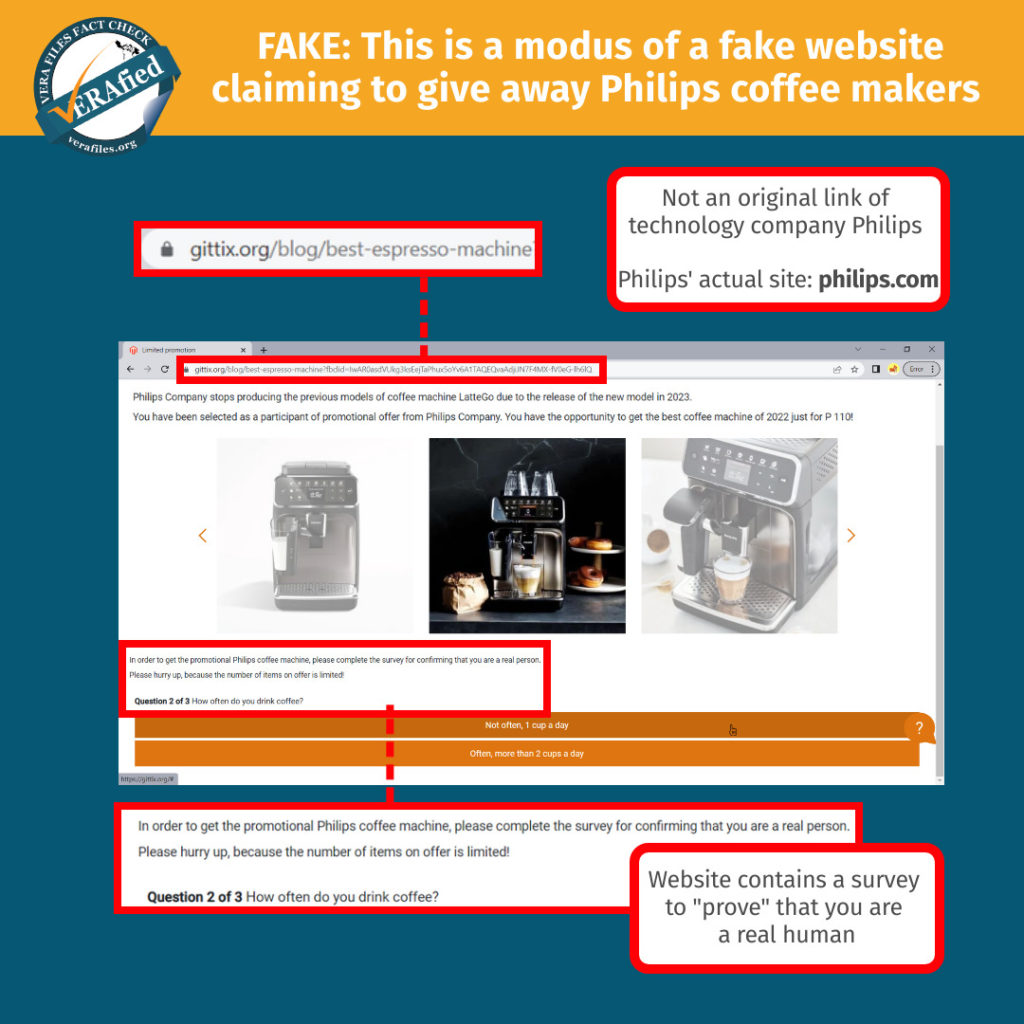 Upon answering the questions, netizens are asked to choose three out of 12 boxes to win the non-existent coffee machine.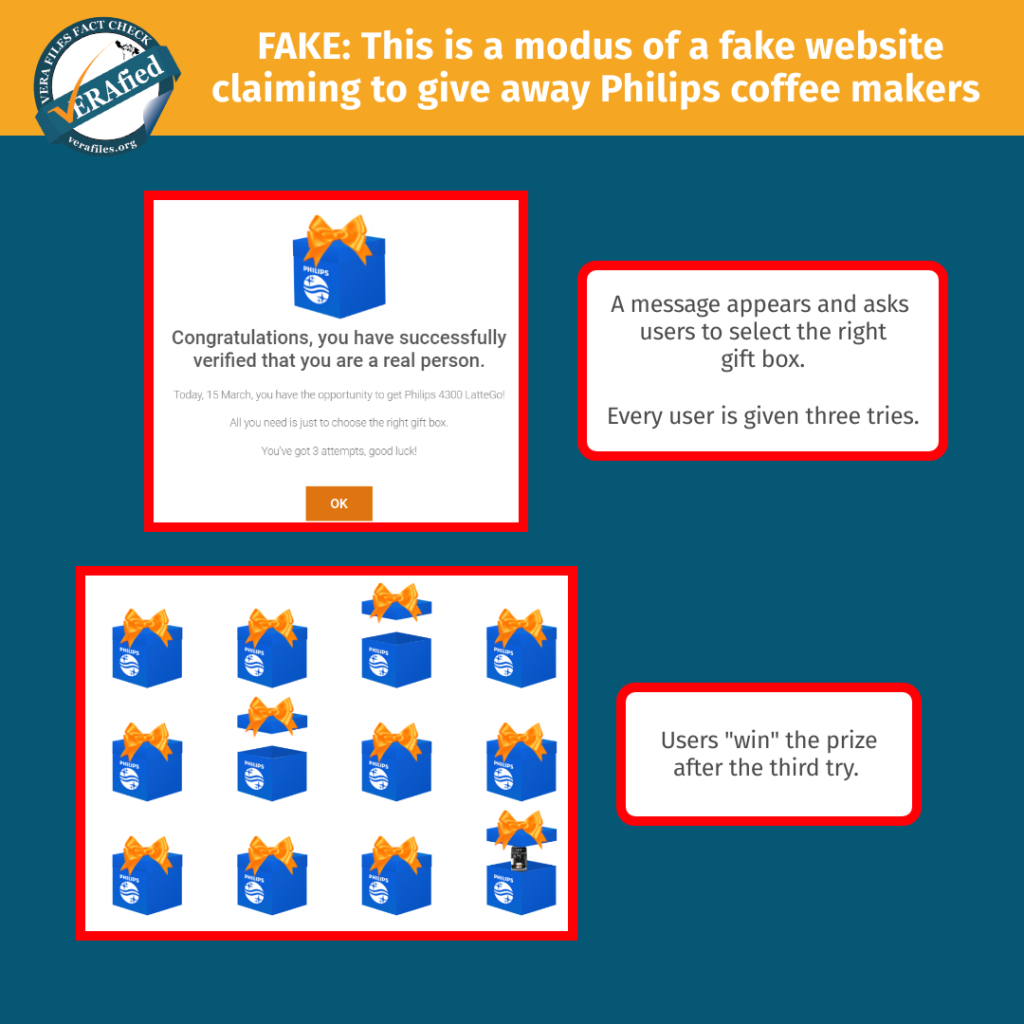 A prompt appears after the third attempt, telling netizens that they can claim the prize by filling up a form on one link (theproductcrew.net).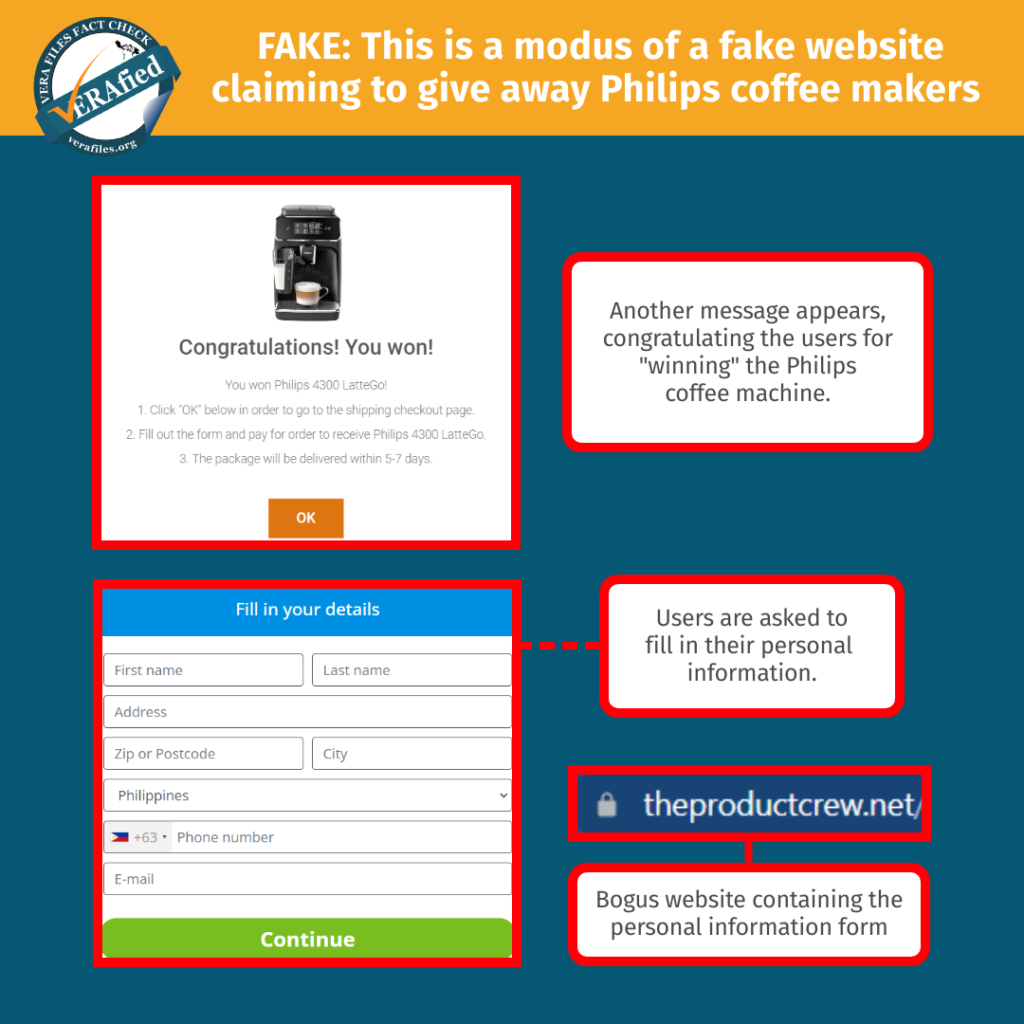 Another link (foreverjoy.site, perfectgift.online) asks netizens to pay P110 by putting their credit card information.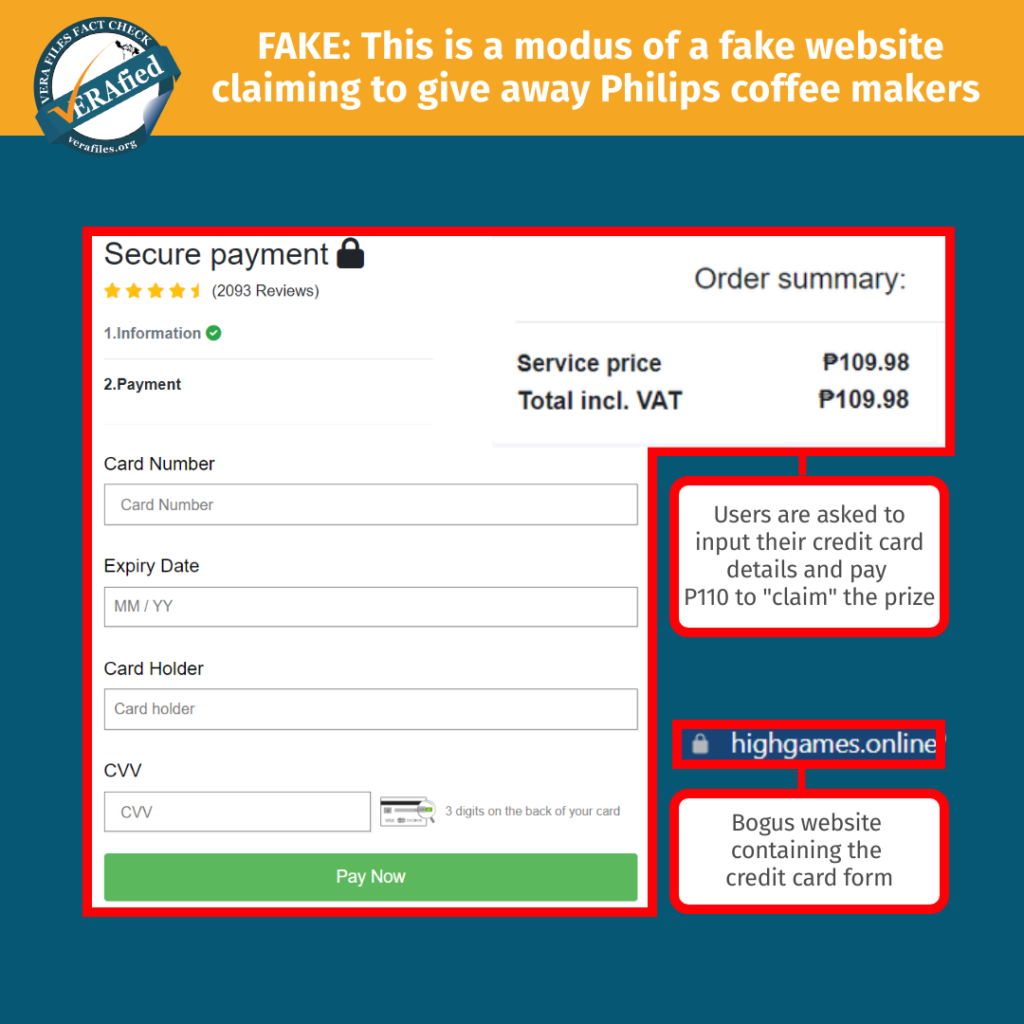 The bogus posts by FB pages Warehouse Sale PH (created on Jan. 27) and Warehouse PH (created on Feb. 10) got a total of 1,314 interactions. 
Administrators of these FB pages are shown to be from Kazakhstan, Ukraine and Latvia, according to Facebook's Page Transparency. 
Have you seen any dubious claims, photos, memes, or online posts that you want us to verify? Fill out this reader request form or send it to 'VERA, the truth bot' on Viber.
(Editor's Note: VERA Files has partnered with Facebook to fight the spread of disinformation. Find out more about this partnership and our methodology.)