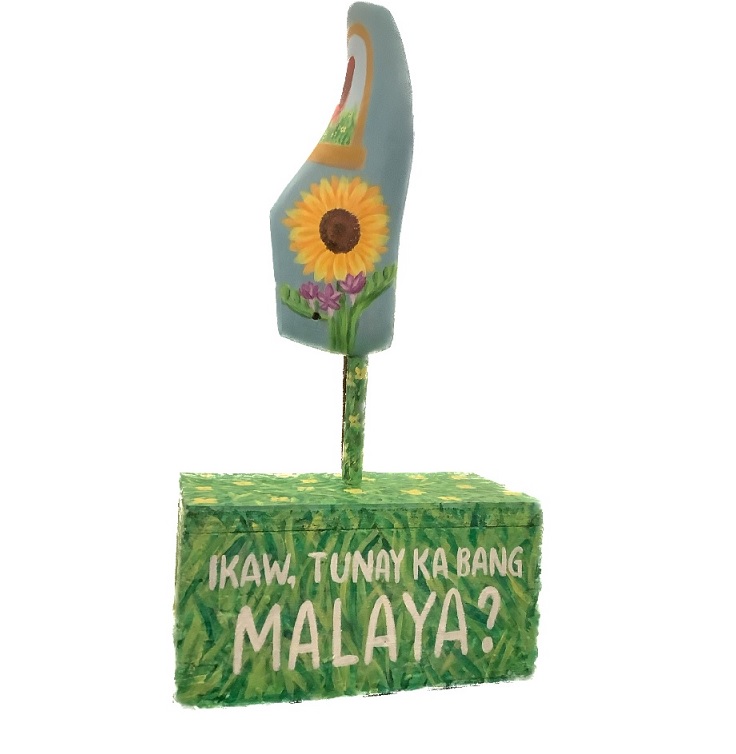 Text and photos by Elizabeth Lolarga
The molds or shoe lasts, hulmahan in Filipino, from the Marikina shoemakers were headed for their last journey as firewood or panggatong. But largely through the initiative of civic-spirited Zena Bernardo, the shoe lasts reincarnated into lasting artworks in the fund-raising exhibit "Hope Lasts" (until April 15 at the fourth level, east wing of Estancia Capitol Commons in Pasig City). Proceeds will underwrite community kitchens and disaster response work of Bayanihang Marikeño Marikeña.
Among the 700-plus participants in Project Hulmahan are mother and daughter visual artists Sinag de Leon and Raya Amado who were both drawn by the volunteerism component. De Leon said, "It's a happy feeling to be part of advocacy projects. The objectives of Project Hulmahan are admirable and unique so I didn't hesistate to join. I shared the group post to Raya because I knew she would also be gladdened by the concept."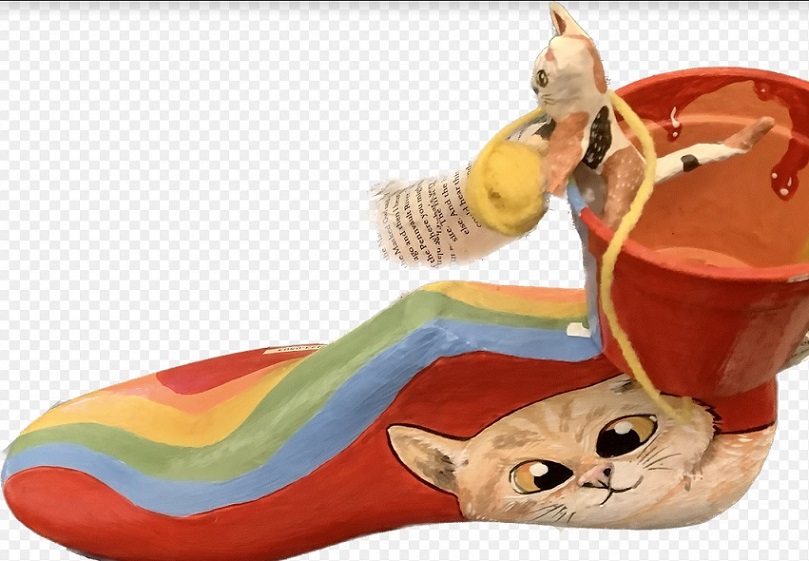 Amado said, "I decided to go for it not only because of the advocacy but because it is a great opportunity for me to experiment with different materials and techniques which I am currently focusing on. I have yet to discover what materials and techniques I really want to further develop in my career as an artist."
De Leon's entry to the huge show is entitled "Sampu-Sampu." It features two shoe lasts of the same size (size 10). She covered the pair with her trademark paper-cuts using different colors of Japanese paper and hanged them on a wooden stand. She said, "It reminds me of a weighing scale."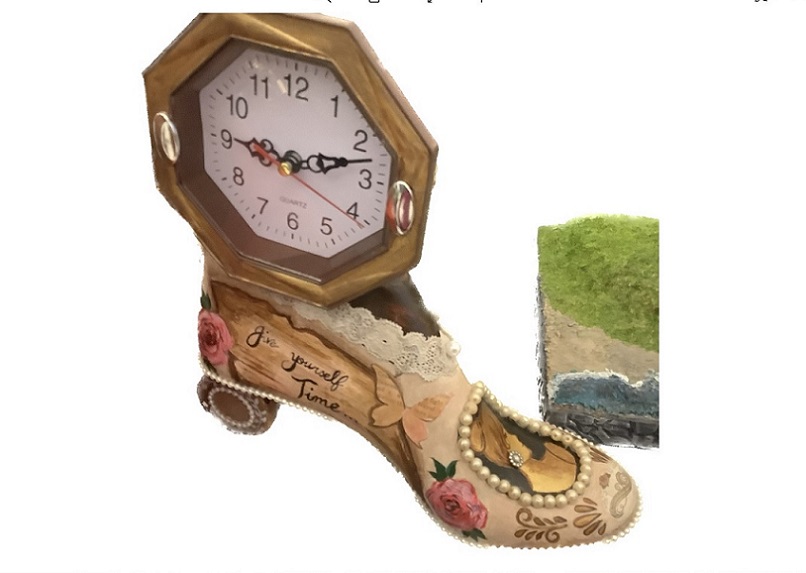 Her childhood and adolescence are tied up with the city of Marikina. "We grew up appreciating nature and the environment around us. Our house was surrounded by fruit-bearing and flowering trees, plants, a rice field. From our house we could see the hills of Montalban. We were near the shoemakers' shops at a time when Marikina was still famed for durable shoes."
Her collegiate course of Philippine Studies at the University of the Philippines Diliman, with a double major in art studies and anthropology, influenced her world view regarding the different aspects of art and culture. She also said her upbringing in a semi-rural surrounding shaped her.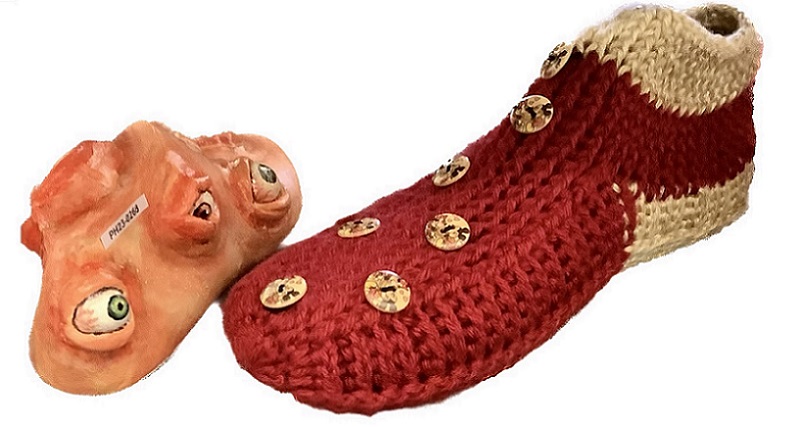 In carrying out her contribution to the show, the first thing Amado thought of was to make the concept not far from the organizers' vision for Project Hulmahan. One of her two works is called "My Little Garden," inspired by the community garden of Bayanihang Marikenyo at Marikenya, a of beneficiary of the project.
She said, "Since I enjoy creating youthful and whimsical illustrations, I felt excited with the idea of drawing a small garden shaped like a shoe. The shape of the shoe last was a bit of a challenge so I planned the design carefully by sketching on my tablet first. The material I added was air-drying clay. I made embossed designs by shaping and sticking them on the wooden shoe last. I also carved the clay when it was dry for finer details. Afterwards, I painted them using acrylic."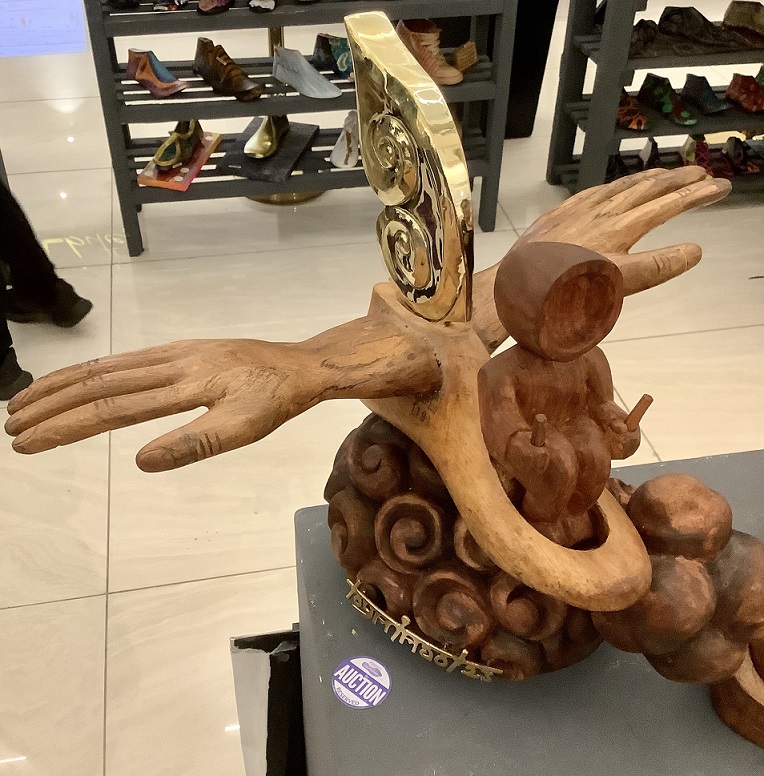 Amado's other work is "Malaya." She described it as "something much simpler because the other one took too much time to finish. Since there are about 700-plus artists and 1,000-plus shoe lasts, it was better to submit the works earlier so that the organizers wouldn't have a hard time managing them before the exhibit proper. Aside from developing my skills as an artist, I am currently focusing on my spiritual growth. I sculpted the shoe last to form a shoe made of clouds. 'Malaya' represents my willingness to be free from my past constructed self-identity, to be free from the perceived limits created by my past beliefs about form, time and space. With faith, every dream can be achieved. The team behind Project Hulmahan took a leap of faith by buying 500-plus shoe lasts, with zero capital and only a vision. So in a sense, this piece has two interconnected meanings."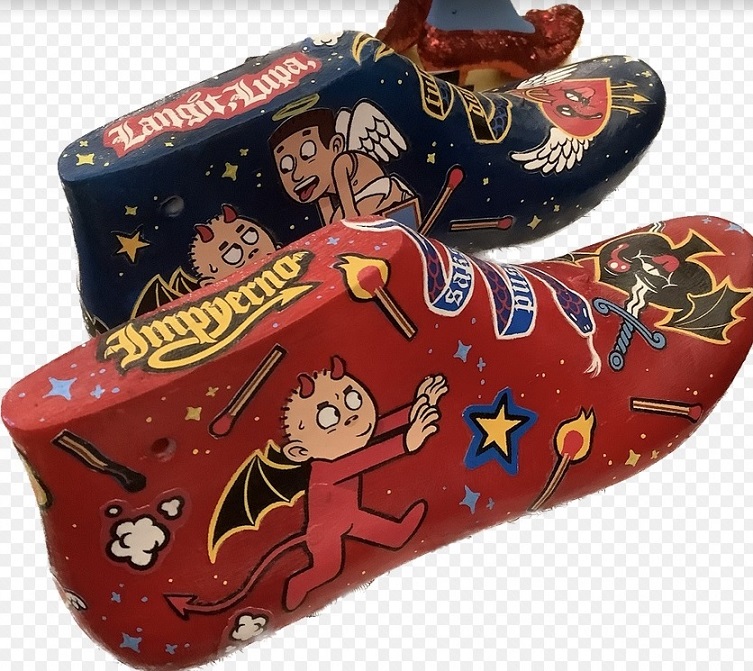 Furthermore, Amado's process behind creating "Malaya" is similar to "My Little Garden" from concept-making to sketching to sculpting. However, instead of adding only patches of air-drying clay on the wooden shoe last, she covered this one almost completely with clay. Carving on the dried clay turned out easier than carving on the hard wooden shoe last.
It was also her first time to apply air-drying clay on wood, to carve dried air-drying clay and to carve hard wood using a rotary tool. She was proud to have unlocked some techniques.
A fine arts graduate of UP, she thanked her teachers for training her "to solve creative problems to visually communicate to a target audience more effectively. This problem solving greatly helped me to visually express my ideas on a material I was not familiar with: shoe lasts that have a unique shape and a similarly unique story behind it."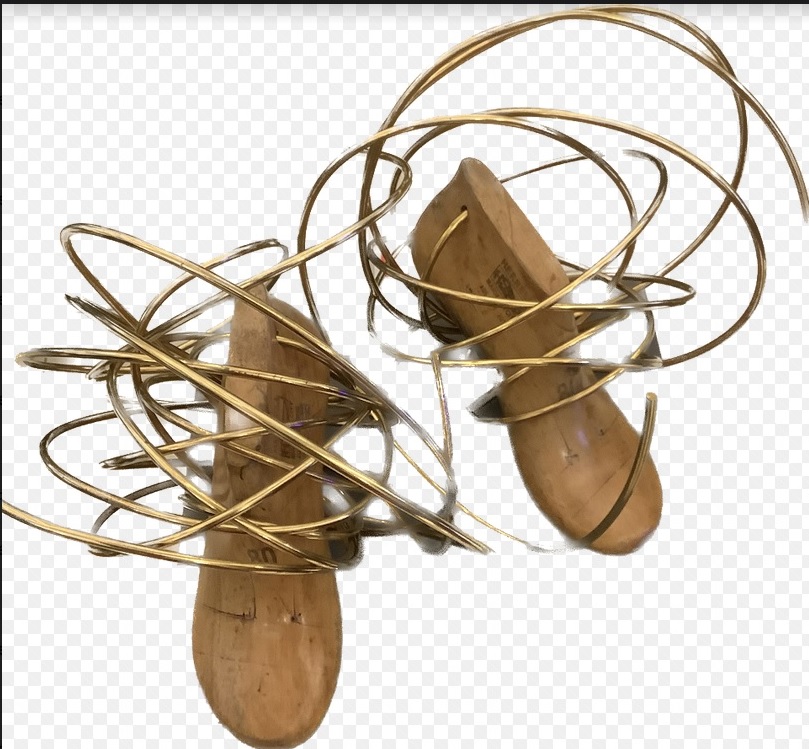 Her second but still unfinished degree is in sculpture. She said, "Through years of being a sculpture major, I was exposed to handling different kinds of materials and sculpting processes. Our activities in class helped me become sensitive to how certain materials would behave when applied with other materials. This sensitivity helped me in successfully combining air-drying clay on the wooden shoe last. We were also exposed to art creation as a reflection of humanity and society. This awareness of self and others helped me in knowing my vision as an artist and what I can serve for Project Hulmahan."  
Veteran artist Imelda Cajipe Endaya first heard of the project from members of her feminist group Kasibulan. She said, "There was a long conversation in our chat group. I was kind of the last to join. The deadline was just a week away. Luckily, there were four more pieces of hulmahan left. I got two right feet."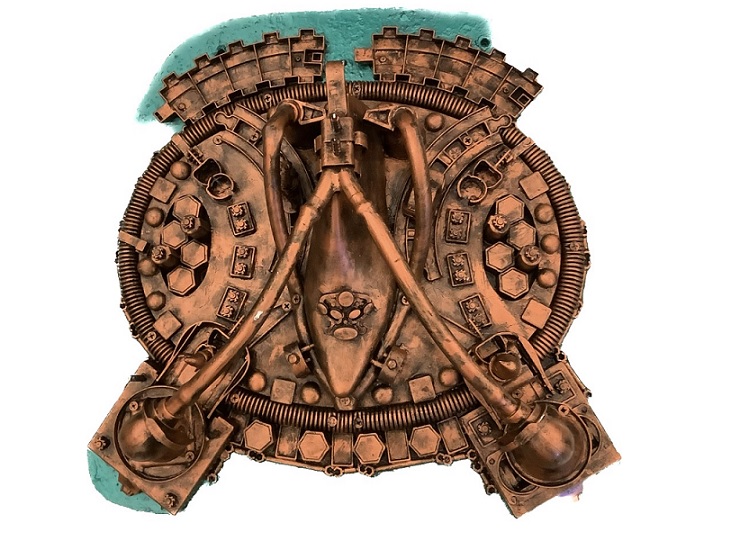 She joined because she was "impressed by the community motivation and energy that the initiative gathered."
For her entry she repurposed her grandson's playing blocks and made them into platforms for the two lasts. The first she collaged with floral lace and abaca fiber as though she harvested them from a forest. Then she painted it gold, and blue, giving it the title "A Dreamer's Right Foot Forward."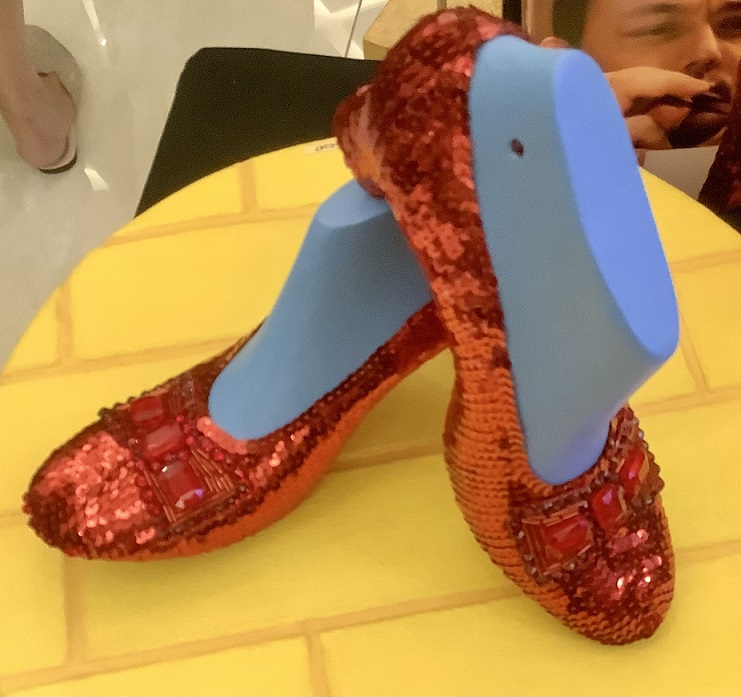 The second work is a colorful play of multicolored impastos brightened with fuschia pink. Her title: "A Pixie's Right Foot Forward."
Project Hulmahan exhibits will also be featured at these venues: Newport Mall until April 3, Lucky Chinatown (April 10-16). Eastwood City and Venice Grand Canal (April 17-23) and Alabang West Parade (April 24-30).