Two Facebook (FB) reels claiming that God has appeared to mankind though an image of Jesus Christ behind the clouds has gone viral two weeks ahead of Holy Week. These are fake.
On March 17, an FB user published the short video that bore the caption: "Ang Ginoo nagpakita sa mga tawo (The Lord has shown Himself to the people)"
Recycling the same fake claim, the same Tiktok user known for uploading fake videos of flying beings, published another video showing another image of Jesus Christ on March 21, with the caption: "Ang ginoo nag pakita sa katwhan sa henolsol sala sang tawo (God appeared to mankind for people to repent)."
The first short video shows a rotating image of a crucified Jesus Christ being hugged by another person appearing behind the clouds. In the foreground is a road while a red arrow is pointing at the image in the sky. And while the road is empty, except for a passing motorbike, an audio of a screaming crowd can be heard in the background.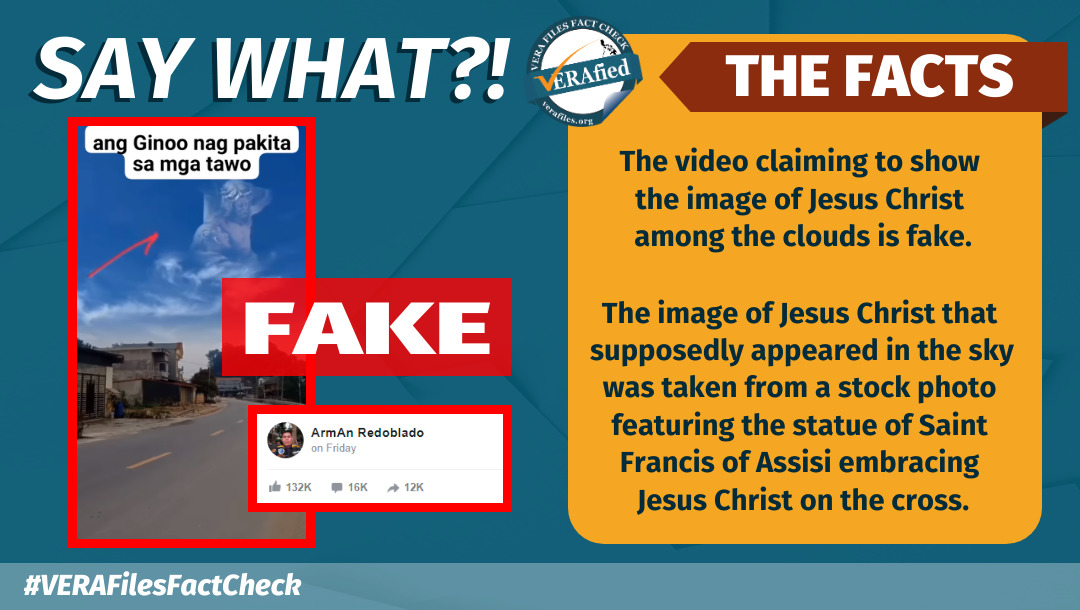 The image of Jesus Christ was taken from a May 2020 stock photo of a statue depicting Saint Francis of Assisi embracing Jesus Christ on the cross.
Vietnamese TikTok user 989son originally published the short video on March 10. The sound of the screaming crowd was from an audio first used by TikTok user named myuz_gaza1 on a clip supposedly showing a dancing angel in the sky.
Both of these users have published several edited videos that feature angels, aliens and even giants flying in the sky while bystanders point at it and scream.
Some netizens were fooled by the video, praising and praying over the "miraculous" phenomenon in the comments section. Some, however, criticized the publisher for spreading fake content.
Meanwhile, the second video published on March 21, with the same fake claim, used an image of a Jesus Christ statue in front of the Basilica of the Assumption of Mary and Saint Cyril and Methodius in the Czech Republic.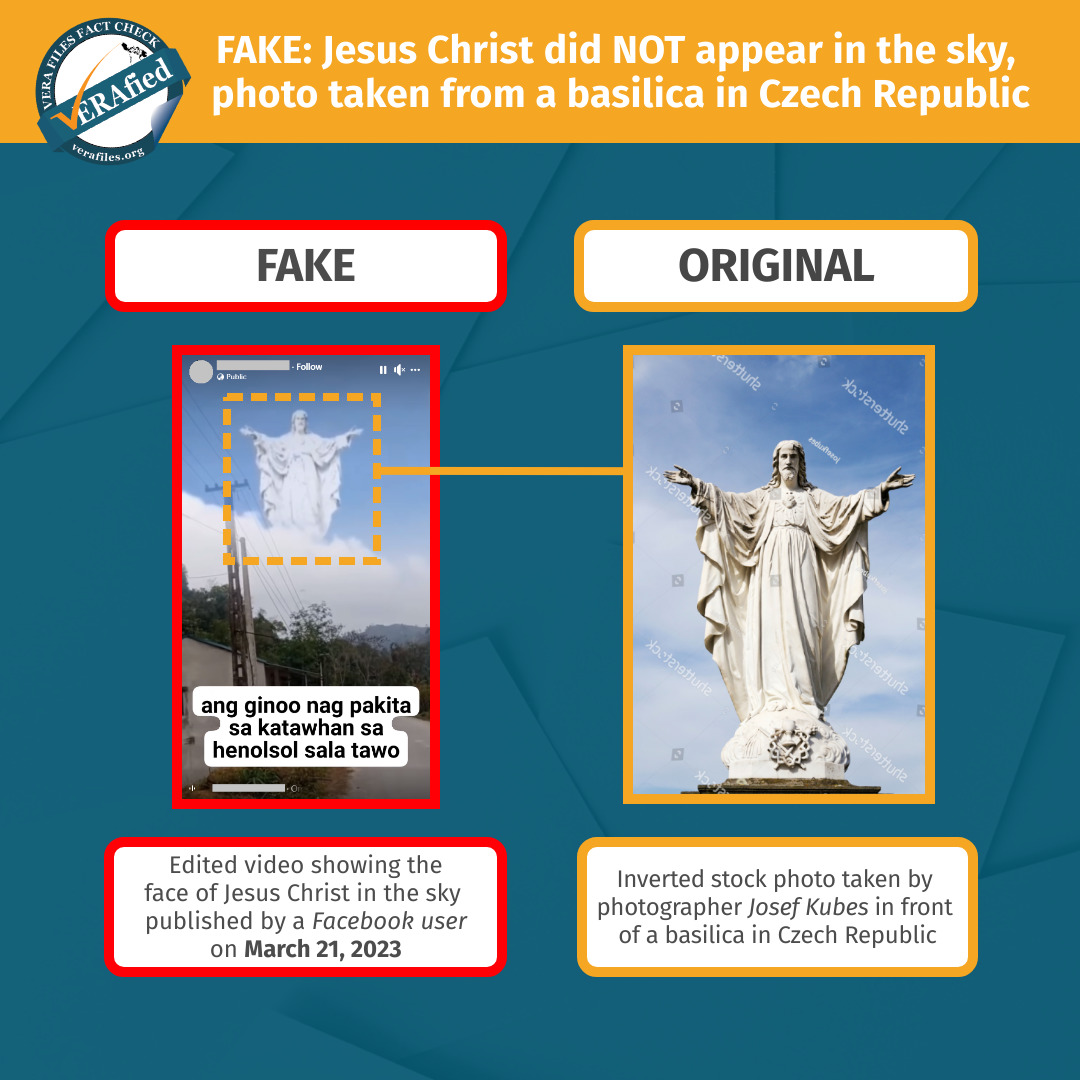 The March 17 video garnered over 259,000 reactions, 24,300 likes, 19,000 shares and 7.1 million views, while the second video has been played almost 3,000 times, with 250 comments and 152 comments just hours after it was published on March 21.
Have you seen any dubious claims, photos, memes, or online posts that you want us to verify? Fill out this reader request form.
(Editor's Note: VERA Files has partnered with Facebook to fight the spread of disinformation. Find out more about this partnership and our methodology.)